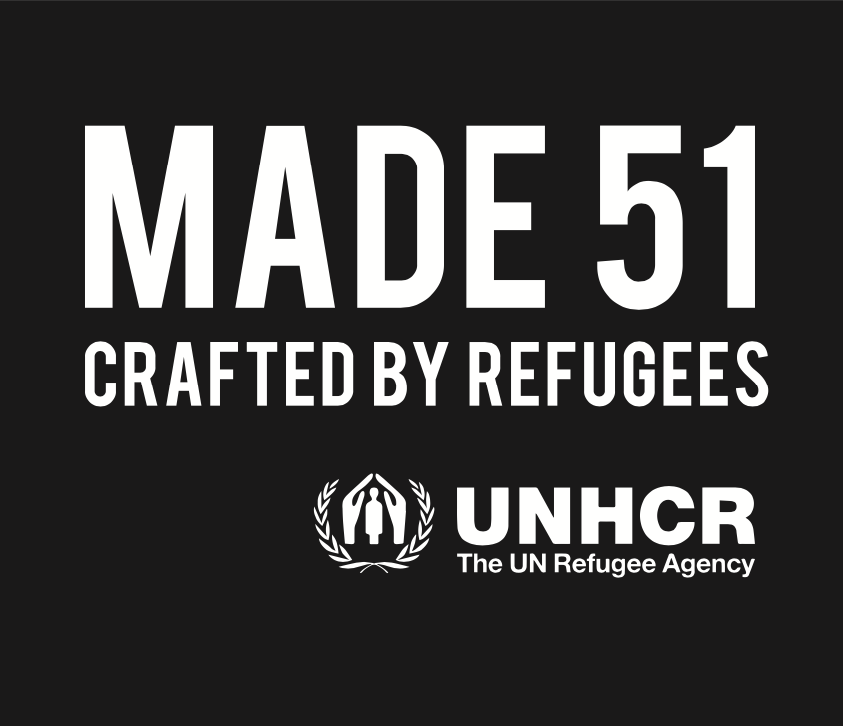 UNHCR – MADE51
CRAFTED BY REFUGEES
Initiated by the UN Refugee Agency (UNHCR), MADE51 is a new initiative that connects refugee artisans with market access. There are 19.9 million refugees in the world today and within this population is a vast, diverse and talented pool of artisans.

MADE51 infuses the unique skills and heritage of refugee artisans with fresh design influences to develop a collection of authentic home décor and fashion accessories.  To create viable value chains, MADE51 works with local social enterprises experienced in production, marketing and export logistics.

At Maison & Objet, MADE51 in partnership with CBI, The Center for Promotion of Imports from Developing Countries, will feature five local enterprises and refugee-made collections from Lebanon, Jordan and Burkina Faso.
www.made51.org
Facebook: @Made51global
Instagram: made51_global
Contact:
Heidi Christ
UNHCR – REFUGEE ARTISANS
94, rue de Montbrillant
1202 Geneva – Switzerland
Tel. +41 22 739 8329
Email: christ@unhcr.org