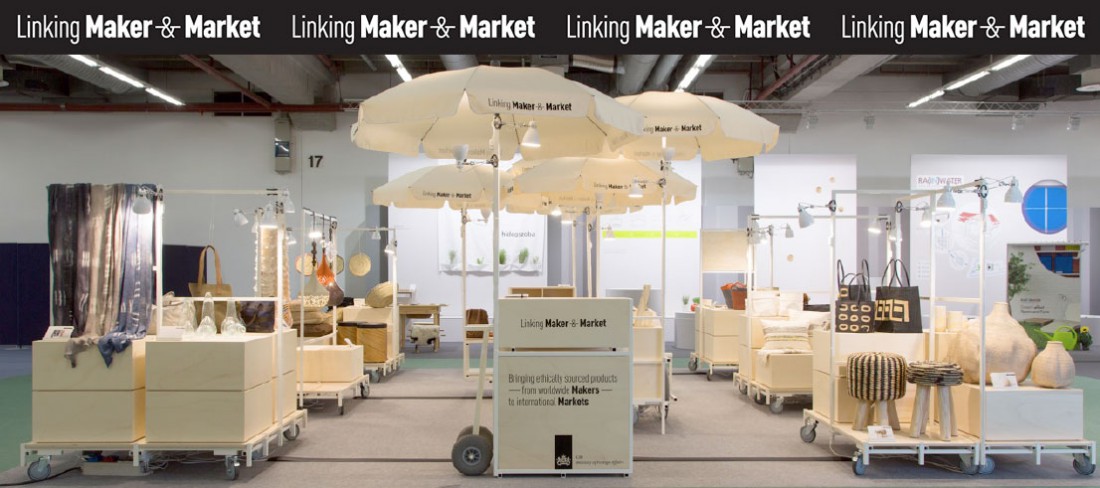 Pop up Exhibition at Heimtextil
10 – 13 January | Frankfurt
'Linking Maker & Market' is an exciting new pop-up exhibition that showcases a carefully curated selection of beautifully crafted products from 30 exporters from more than ten countries participating in CBI's Export Coaching Programmes. The products show a blend of traditional crafts skills, interesting materials and contemporary design ideas.

The exhibition also reflects CBI's emphasis on encouraging its participants to adopt sustainable design standards with a focus on improving ecological and social aspects in the design, production and distribution of their products.

Linking Maker & Market in a simple way therefore shows what CBI does – linking suppliers from emerging economies and importers from the EU.

The exhibition has been successfully shown at Ecostlye Frankfurt 2015, Heimtextil Frankfurt 2016, Maison et Objet Paris January 2016 and will next be on show at Heimtextil Frankfurt 2017.


Looking for exciting and sustainable lifestyle products?
Come and get yourself 'linked' at Heimtextil Frankfurt 2017 in hall 11.1 A21!